The end of year is always special because it's a time to reflect on your last 12 months of accomplishments. 2014 was an incredible year for Stage 32:
Some Stage 32 milestones:
We reached over 325,000 members from every country on the planet!
We added a ton of new site features including a major redesign, the addition of JOBS, Stage 32 Next Level Classes and so much more.
We launched the On Stage with RB broadcast – a free online broadcast once a month bringing in special industry guests and free advice from our founder and CEO Richard Botto. You can watch them all - click here!
We acquired the Happy Writers to form the Stage 32 Happy Writers – the most innovative and powerful resource for filmmakers and screenwriters in the world: click here!
We had a major online global celebration of 3 years of Stage 32, with a party in Hollywood that was broadcast to our members all over the world: click here!
We updated our iPhone and Android apps to make it even easier for you to network on the go.
We were featured in Forbes, LA Business Journal, the Huffington Post, Wikipedia, The Wrap, The Hollywood Reporter and Deadline.
Some Stage 32 Member Accomplishments:
We've had thousands of success stories that have changed many people's lives. Take a minute to see some of them - click here and here!
The winner of our 1st annual Stage 32 and the Blood List Search for New Blood Screenwriting contest, Glenn Forbes, was signed to Infinity Management International. Last year's winner of our overall contest, Michael Madden, was signed to BenderSpink, ICM and is working on ABC's Black Box.
Stage 32 Happy Writers has helped over 175 writers and filmmakers get optioned, sold, staffed or in development with their projects.
Creativity is Universal: Stage 32 members from 6 countries meet at the Cannes Film Festival where some of their films were in competition: click here!
---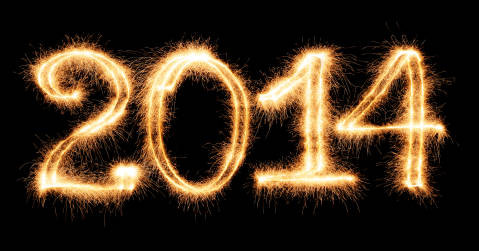 And it doesn't stop there. This network is the most powerful and creative force on the planet. We continue to listen to your feedback to evolve and we have some incredible things planned for 2015. Hang on tight because the ride is just getting started.

That said, tonight we wish 2014 farewell and we invite 2015 to enter all of our lives. Make it count.

From all of us here at Stage 32, we are wishing you the most happy, healthy and prosperous New Year.

---
Like this blog post? Please share it on social media (Facebook, Twitter, LinkedIn, email etc) by using our shiny new social media buttons at the top of the blog. Or post to your personal blog and anywhere else you feel appropriate. Thank you.

As always, we welcome thoughts and remarks in the Comments section below...