To begin, My name is Mu-Shaka Benson. I'm an actor from Upstate New York and, like many others, I started my acting journey in my 30's. When I began to pursue acting I heard an array of comments ranging from "don't quit your day job" to "aren't you too old for that?"
It was a struggle to deal with in the beginning because a lot of those comments came from precisely the same people who you'd want to have your back. My family, my friends and loved ones. But my dream of acting, which had come upon me as a small child, found me as an adult and it wasn't letting go no matter what. So here I am. I'm 38 years old now and making steady progress toward what I hope to be a full time acting career someday. I'm going to list a few things that have been working for me as I continue to embark on this journey. So here goes!


1) Positivity
You would think this is a given. But for many actors my age, there is that nagging voice in the back of your mind that the clock is against you. That voice that keeps telling you that if you don't make it by 40, then you should pack it up. As I mentioned earlier, I'm 38 so I find myself in a constant battle with that pesky voice in my mind.
But then I remember the positive things. I'm unique, I'm a strong actor, I have a great look, and there is always room for my type. When I'm on any set I keep those positive thoughts in the back of my mind. I allow them to take over and they bring out a determination and focus in me that in turn, brings forth my ability to do my best work. If your mind isn't in the right place, your ability to put forth your best work will suffer.


Screen grab from the sci-fi film, 'Crossbreed.'


2) Know Your Type and Master It
Knowing your type is extremely important. It sets you on the right path toward the roles that you want to audition for and to ultimately be cast in. If you're a 37 year old gray-haired white male, it wouldn't make sense for you to pursue roles for a 27 year old white male with dark hair. Unless you can play a decade younger, you'd be wasting your time.
Pursue roles that fit your age range and play to your strengths. Then be the best damn actor you can be. I know my type and which roles are best suited for me, so I pursue those roles. The competition is thick out there so I do my best to make sure that no matter what audition room I walk into, I wal out having left a lasting impact, whether I book the role or not.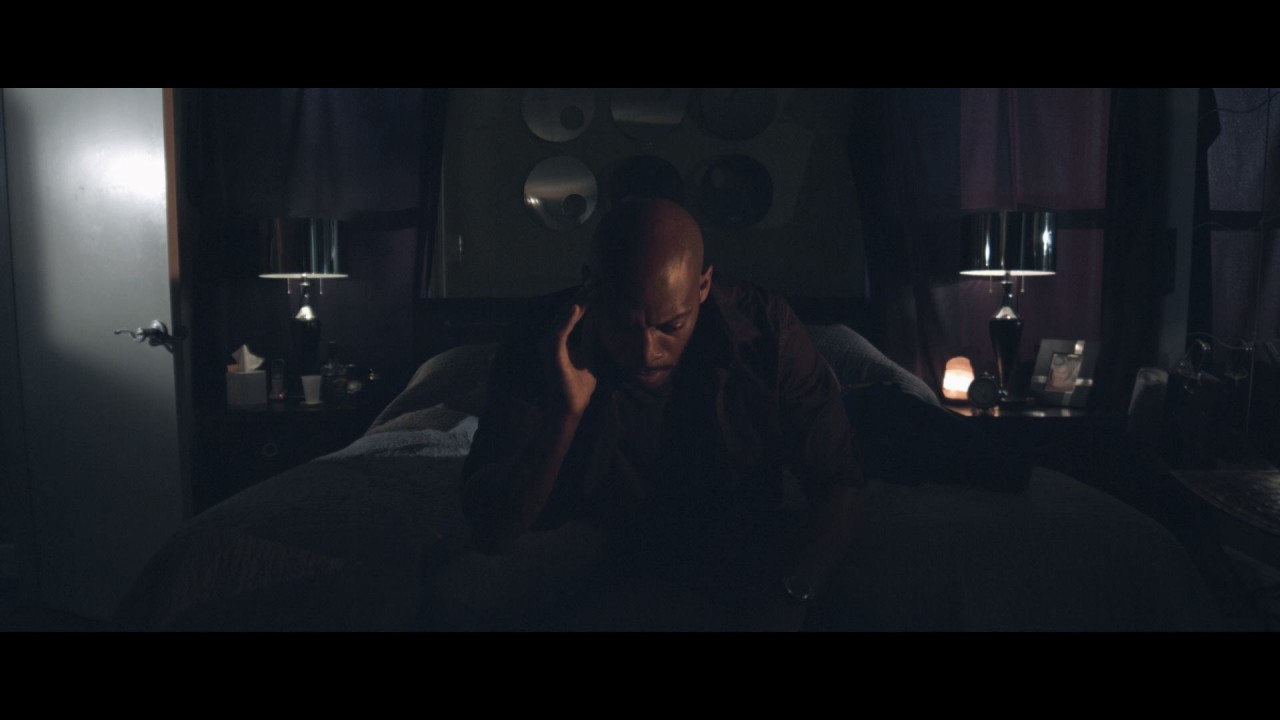 Scene from the short film, 'Melancholia."

3) Be a Student
This one is vital. Every moment you spend on this journey, you should be learning. Whether it's taking acting classes or learning while on set.
I've encountered a number of actors who lack learning minds and listening ears. Never assume that you can't learn something from someone from the lowliest PA to the director or producer. Learn the business side of the industry as well, because that knowledge is pivotal when defending your worth as a performer and when you want to branch off into other avenues along the way. Maybe you'll want to direct your own project someday. Anything is possible!


4) Maintain Balance
For me this has been the largest struggle. Like many actors who started pursing acting later in life, I started a family first. I have 3 teenage children who I co-parent with my ex wife. Throughout all of that, I balance my time to chase my dream with also being a parent. There's the old cliche that in order to have any chance to make it in this industry, you need to move to where the industry lives whether that's Los Angeles, NYC or recently Atlanta. Now I'm not saying that this isn't true, but it isn't an absolute make or break option. Especially for someone like myself who has responsibilities that I can't leave behind to pack up and move.
I would love to be able to save up money and make that huge move to the big city, whichever that may be. But I love my children more and have no desire to be across the country from them while they're this young. So for me the journey will be a bit longer. But you can still make progress as I have, right from where you live. Continue to work on student films, indie projects, and create your own content. Build your resume. So that when the path is clear for you to make that move, you have a body of work that holds up when you're ready to jump into that big pond.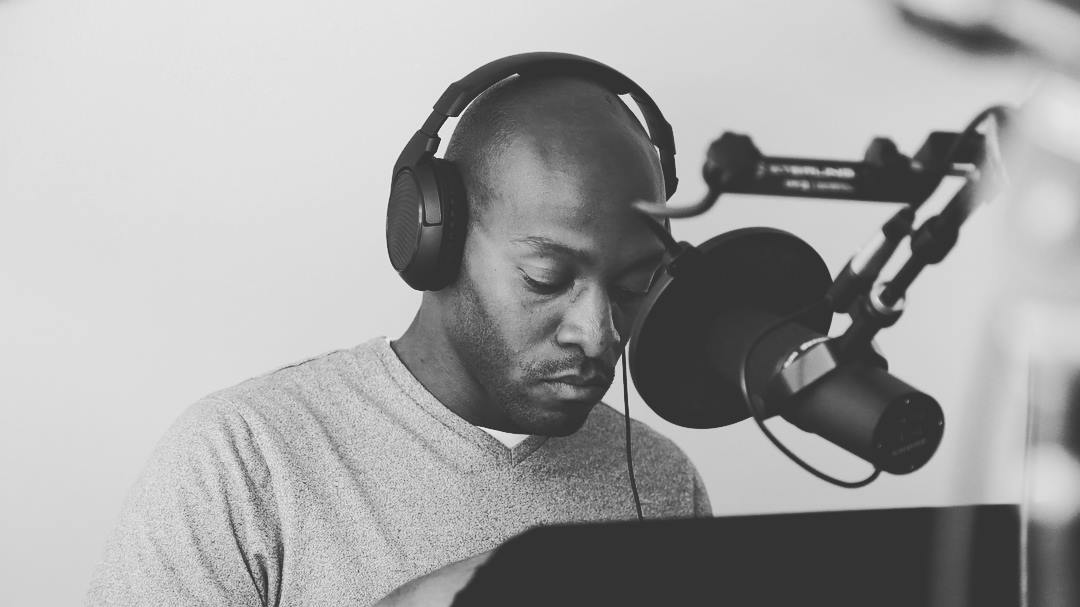 Working on the recording of the theatrical podcast, 'Windfall.'

5) Humility
This one can kind of tie into number three. Obviously we wouldn't choose the acting profession if we didn't possess a heightened level of confidence. Who else would endure the countless rejections and doors slamming in our faces if we weren't extremely confident? But you have to know that you can maintain great confidence and also be humble. It goes a long way.
When you're humble, it shows in your work and in your behavior on set. The powers that be don't forget it either, and it can lead to them hiring you for more work. It is imperative that you leave your ego at the door when you walk onto set. It doesn't matter how good you are at what you do, your reputation for how easy or hard you are to work with will precede you long before the quality of your work itself.
I hope that this small list helps you on your journey to greatness. I know it helps me every step of the way. Age is really just a number. We're never too old to pursue our dreams, no matter what anyone says.
"If you're meant to do this, you'll find a way. There's room for everyone." -Richard Jenkins
Good Luck!!
Mu-Shaka Benson is an actor from Upstate NY who has starred in a number of indie horror, thriller, sci-fi, and action projects. He starred in the paranormal thriller Dwelling, distributed by SONY Pictures Home Entertainment. He will be seen next co-starring with Vivica A. Fox and Daniel Baldwin in the upcoming sci-fi action film Crossbreed. Mu-Shaka can also be seen in the sci-fi short film Locke.

He was nominated for Best Actor in the The Romford Film Festival for his lead role in Melacholia, a drama/thriller short which has also been selected to screen at the Art is Alive Film Festival in NYC this August 2018. His most recent work is as Walker in the pilot The Fool in the upcoming series Tarot: The Arcane Chronicles and as Shaima in the theatrical play/podcast Windfall.
---
Like this blog post? Please share it on social media (Facebook, Twitter, LinkedIn, email etc) by using social media buttons at the top of the blog. Or post to your personal blog and anywhere else you feel appropriate. Thank you.
As always, we welcome thoughts and remarks on ANY of the content above in the Comments section below...