Do you have a dream to be working in Hollywood but don't know where to start? Like in all careers, networking and building relationships are so important in Hollywood and people are cast not only for how well they play the part but also for who they are as a person. In this episode, I am joined by my friend and fellow Hollywood dream maker, Richard "RB" Botto.
Richard "RB" Botto is the founder and CEO of Stage 32, the world's largest online platform connecting and educating film, TV & digital creatives, and executives worldwide. RB is a producer, screenwriter, actor, entrepreneur, and bestselling author of Crowdsourcing For Filmmakers. Through Stage 32 he has helped incubate Chick Fight, starring Malin Akerman and Alec Baldwin, produced by Yale Productions and Ramo Law, and 10-31, produced by Eli Roth and Orion Pictures.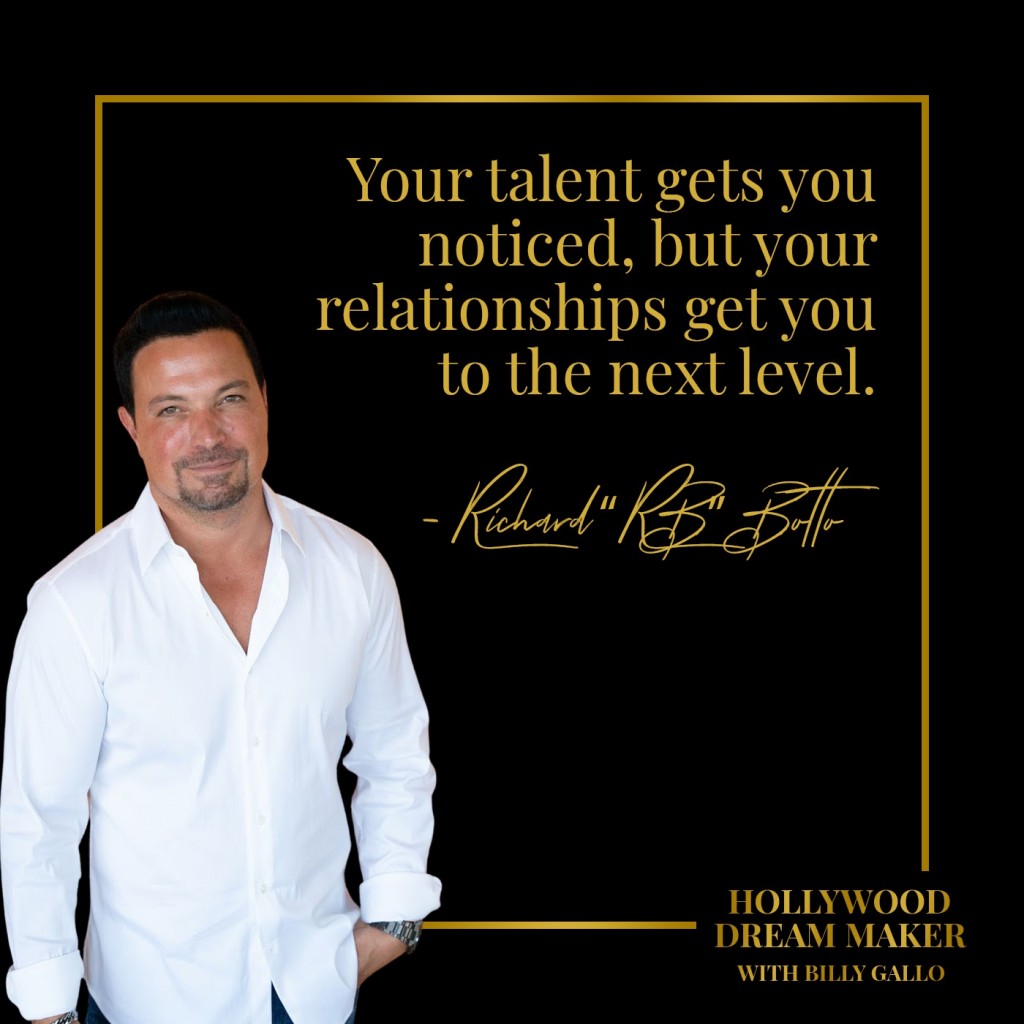 In this episode, RB and I talk about the concept behind Stage 32 and how it is different from the many other social media platforms, why it's important to trust your instincts when it comes to your goals, and how social media can make or break if you get the role.
In This Episode You Will Learn:
About Richard's dream and his journey to Hollywood (8:47)

How Stage 32 differs from other social media platforms (14:41)

How to trust your instincts when it comes to your independent goal (19:29)

Richard's experience about social media impacting careers (36:05)

How Hollywood is a business of winning champions (41:54)
To listen to more podcasts featuring Stage 32's CEO Richard Botto, check out Stage 32 Podcasts for more #filmspiration.
---
Let's hear your thoughts in the comments below!
Got an idea for a post? Or have you collaborated with Stage 32 members to create a project? We'd love to hear about it. Email Taylor at taylor@stage32.com and let's get your post published!

Please help support your fellow Stage 32ers by sharing this on social. Check out the social media buttons at the top to share on Instagram @stage32online , Twitter @stage32 , Facebook @stage32 , and LinkedIn @stage-32 .