For many years the second most needed element for any movie or project to be successful, outside of a Studio deal, was the Sales Agent.
There have been many theories and speculations on the process of getting a sales agent on board of a film or series or project. A lot of it was answered broadly the necessity of a finance plan, talent attachments, and a good script.
However, in today's world, which has ALL the power is the Territorial Distributor. Having an A-List sales agent means very little these days, especially now when Television and Film Markets, as well as major Festivals, are being scrapped due to this pandemic.
For this reason, I wanted to give you a sneak peek at the thinking process of major international distributors and the incredibly vital role they play in the survival of the Film and Television business. I have the privilege of representing 11 major THEATRICAL distributors in key international territories. As a result, I am the eyes and the ears of global trends and buying patterns that are constantly changing and becoming even more challenging.
Distribution Myth #1
Let me first debunk a myth about sales agents. Sales Agents do not finance a film, primarily. If they have a track record, they are likely to finance (partially) a film because they can rely upon a certain amount of territorial distributors to commit to any given project they are selling in a Market or Festival. For some sales agents, they even have output partnerships meaning that they have one preferred distributor they deal with on a specific territory that buys all their contents, sight unseen as long as it fits certain credentials.
If no buyer signs a licensing deal for any given film, the film unless bought out worldwide by a Studio or a Major Streaming platform is dead in the water.
Distribution Myth #2
The second myth I want to debunk for you is that sales projections mean NOTHING. They can be possibly an indicator of a hopeful performance of a film but almost every single time, these projections are given to a producer to pacify their equity investors and to convince a Producer to sign with XYZ Sales Agent.
Common Questions Asked by Buyers
The process of evaluation of a buyer is different according to Territory and Rights being acquired. But below are some of the most common questions that are being asked by a Buyer:
Is this Film or Project going to pass censorship is any given Country?

Some Territories, for example, will not release films that are overtly violent or have LGBT storylines.

Is this Film or Project getting the US Release and in which manner? Having a platform release in the US shuts off some territorial deals in some countries such as the Middle East, whereas once a film is seen on Netflix is pirated therefore useless and of no value for acquisition. If the US Release is of a theatrical nature, then the Distributor, the P&A and the number of theatres it is getting the release in also play a factor in the acquisition process.

Is the story or subject matter of appeal in my Territory? Some countries abhor non-physical comedy, for example, so you can have a US Comedy with A-list stars and will still not get acquired.

Does the script get good coverage? ALL Theatrical Buyers, before even tracking a project for Territorial Acquisition get it covered by their Reps such as yours truly. Or by a Team of Trusted Readers (not online coverage companies). Submitting a project with coverage from an online coverage company means nothing as such coverage does not consider elements needed for the buyers to understand the value of the material.

Does the Project of Film have a set delivery date that will be kept?

All Buyers need to have specific dates of Delivery of the film. Delay in delivery will cause cancellation of any Agreements and non- payment of the Minimum Guarantee.

Is the Project of Film in the hands of a Sales Agency or Representative that the Buyers has already done business with? As a Buyer's rep, we never buy from Companies or Executives who have not had a long and stellar track record in the International Sales arena.

If the Film or Project is in the pre-finance stage, Buyers will ask to see Budget, verifiable attachments, and a reputable lender. This because when a bankable Buyer buys a film, they are liable to pay for it even if the film turns out to be a total disaster with no negotiation or reduction of price as the Buyer's agreement has been used for borrowing from a Lender to finance the Film or Project.

Is the Film or Project properly cast and with a solid marketing plan in place? Every country has different talent tiers. What a producer mistakenly things is an A-lister maybe a C lister in several major territories. As a Buyer, we cross-check the performance of every actor in the territories we handle as well as Social Media imprints.
This is just a small segment of a very long process that goes through a buyer's mind before pulling the trigger of signing a deal for any given film or project. Other elements are who reasonable or unreasonable asking prices are and of course the current release trends that change literally every 3 months. For that reason, if a film or project is not sold in major territories within the first six months of being in the marketplace, chances are it will not sell at all.
The Buyers aka Territorial distributors have been burned one time too many by overpaying for films or investing in projects that turned out poorly or never got off the ground. Having the finger in the pulse of the Buyers is even more important than securing a Sales Agent. At the same time, a Buyer interacts on relationships primarily so as a writer, filmmaker or producer, it is unlikely you will be able to form a true bond with a Buyer without the alliance of a Sales Agent or someone who can open those doors for you, who has the authority and the trust of the Buyer.
By the same token, when I am looking at the interests of my Buyer clients, I will also at times explore new alliances directly with producers who have a solid track record. As Sales Agents have the tendency to try to sell more than one picture at a time, pushing often for the acquisition for more than one project to get the project or film my clients really want, it has become almost acceptable to take a chance in acquiring directly from a producer or production company. In that case, much of the same points covered above are taken into consideration.
I firmly believe that despite the emergence In the power of global buyouts of a movie or project, there is nothing like the nurturing of a film that is being handled and released country by country, and seeing the joy in the faces of my clients, who buy truly because they love the cinematic experience of a film, when they have indeed chosen well and the film becomes a hit in their own country, regardless of US box office performance.
As a producer, I have never been so humbled as when I am working as a Buyer's rep, which is my constant and only source of inspiration to create and help see content made that will be enjoyed across cultures and borders.
I hope you will think of Buyers, not Sales Agents when you make your next film. They are the end of the delivery line and the assurance of your investors to break even and hope to profit.
About Alexia Melocchi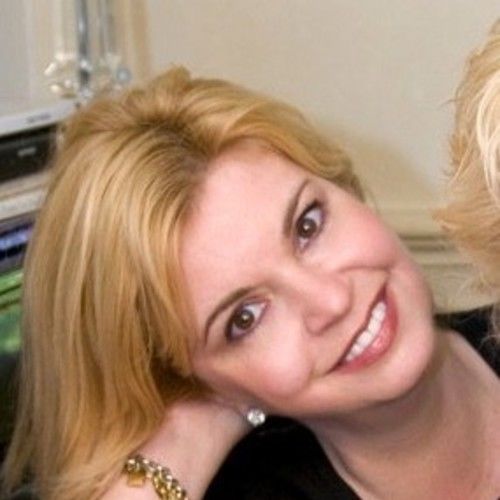 Alexia Melocchi is a partner in LITTLE STUDIO FILMS and has had a successful career in the international marketplace, as both a sales agent and buyer's rep for eleven territories, giving her diverse exposure to all types of films and functions in the entertainment industry. As producer and development and distribution consultant, she works on packaging films, securing co-productions, casting and arranging for the US and International Distribution of several projects of her clients using her expertise in international sales, international acquisitions, high-level relationships in Hollywood and a global film marketing approach.
More Stage 32 Blogs by Alexia
Not So Strangers in a Foreign Land: Crossing Boundaries with Foreign Language Films
Despising the Free Lunch: How to Get Paid Like a Pro
2020 Vision: Making New Years Resolutions Stick for Your Creative Goals
How Body Language and Buzz Words Can Drastically Improve Your Pitch
Think Like an Ad Man [Using Creative Agency Techniques to Build Project Identity]
How Do I Sell My Movie? [An Objective Look at Distribution]
4 Ways to Fail as a Producer (And 4 Ways to Succeed)
Stage 32 Webinars Taught by Alexia
Prepping for International Co-Productions: What You Need to Know
How to Navigate Film Markets: AFM, Cannes, TIFF, EFM
How to Make the Right Distribution Deal for Your Movie
A World of Opportunities: How to Navigate the International Film and Television Marketplace to Further Your Career and Projects
---
Let's hear your thoughts in the comments below!
Got an idea for a post? Or have you collaborated with Stage 32 members to create a project? We'd love to hear about it. Email Taylor at taylor@stage32.com and let's get your post published!

Please help support your fellow Stage 32ers by sharing this on social. Check out the social media buttons at the top to share on Instagram @stage32online , Twitter @stage32 , Facebook @stage32 , and LinkedIn @stage-32 .