Hello and Happy Wednesday Stage 32!
WOW. What an endlessly epic few days it has been here at Stage 32. For those of you who may not have heard the news, Stage 32 is screening films affected by the SXSW cancellation (kindly find all the info here). Since the announcement on Monday, support has been constant and ever-growing. So far, we have had over 25 pieces of media coverage published from outlets like Variety, CNN, and more.
I know I speak for everyone at Stage 32 when I offer a resounding THANK YOU to all the media outlets that have come together to support independent filmmakers and industry professionals as we navigate these uncharted waters.
However, what has spoken even more volumes is the amount of support, sharing, and encouragement coming from Stage 32 members and indie filmmakers and supporters from around the globe. I would like to take this time to share with you some of the amazing, beautiful, and downright glorious messages we have received from the community.
First of all, a special shout out to some of our amazing Stage 32 members supporting, sharing, and commenting on our blog!
Cheers to all of you beautiful supporters on Twitter!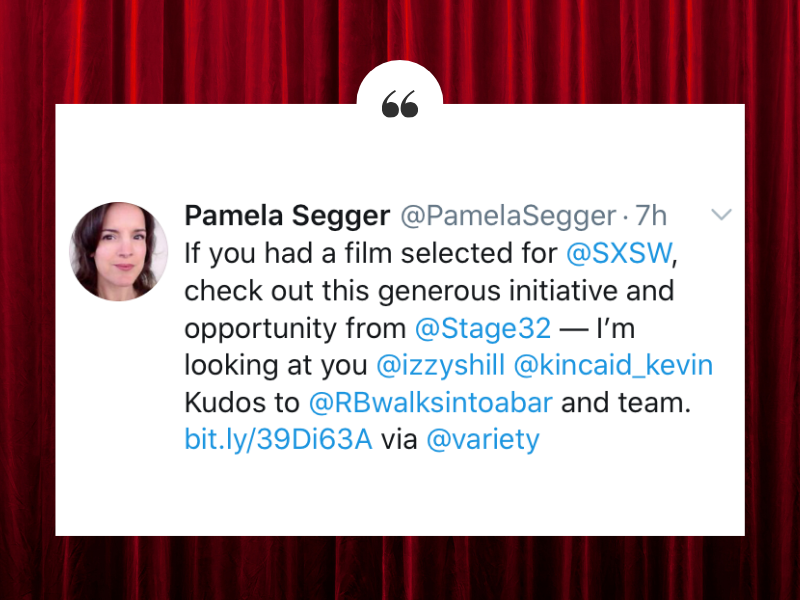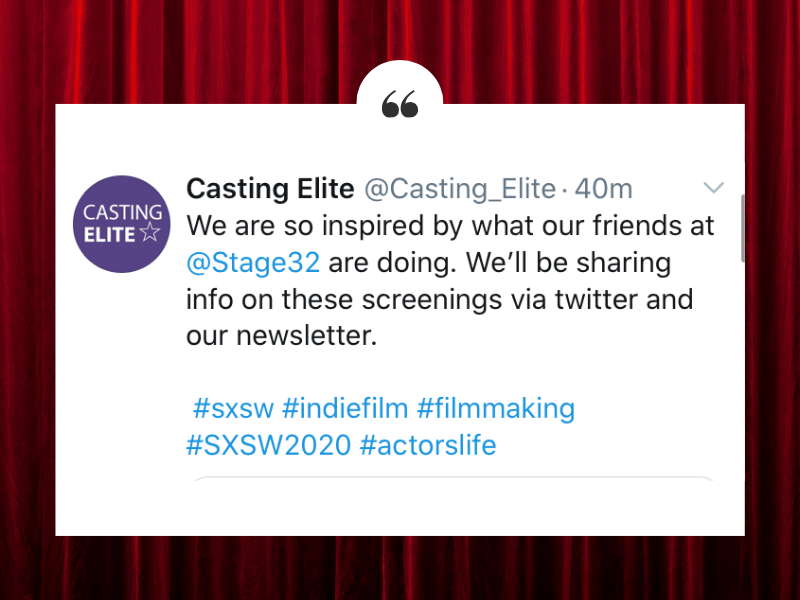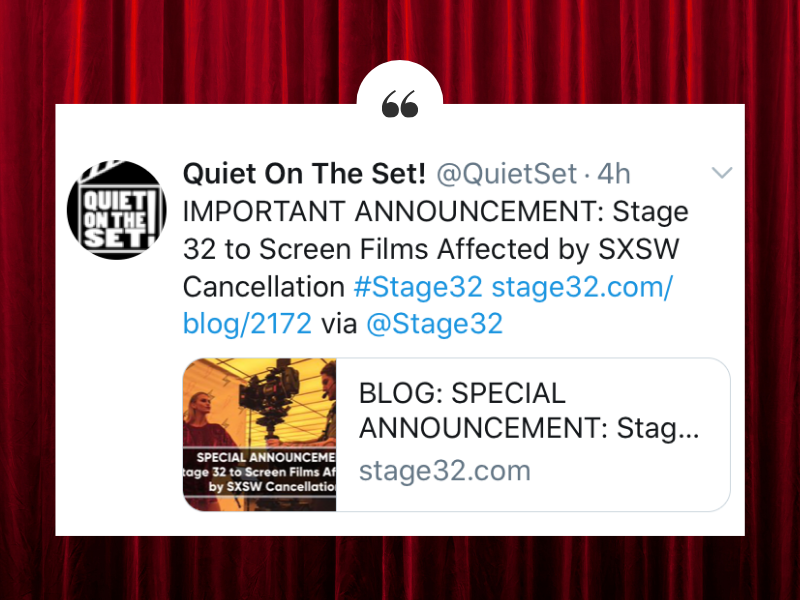 Exploding with joy and support for filmmakers all over the world...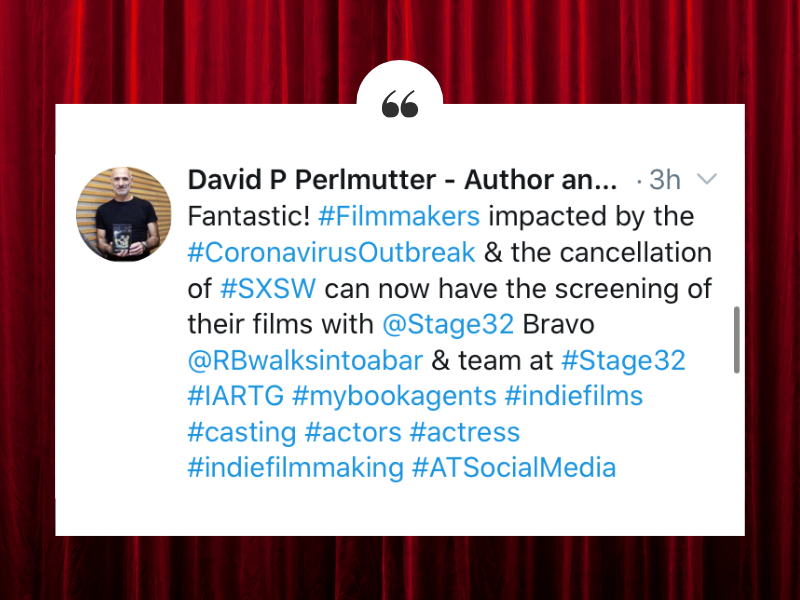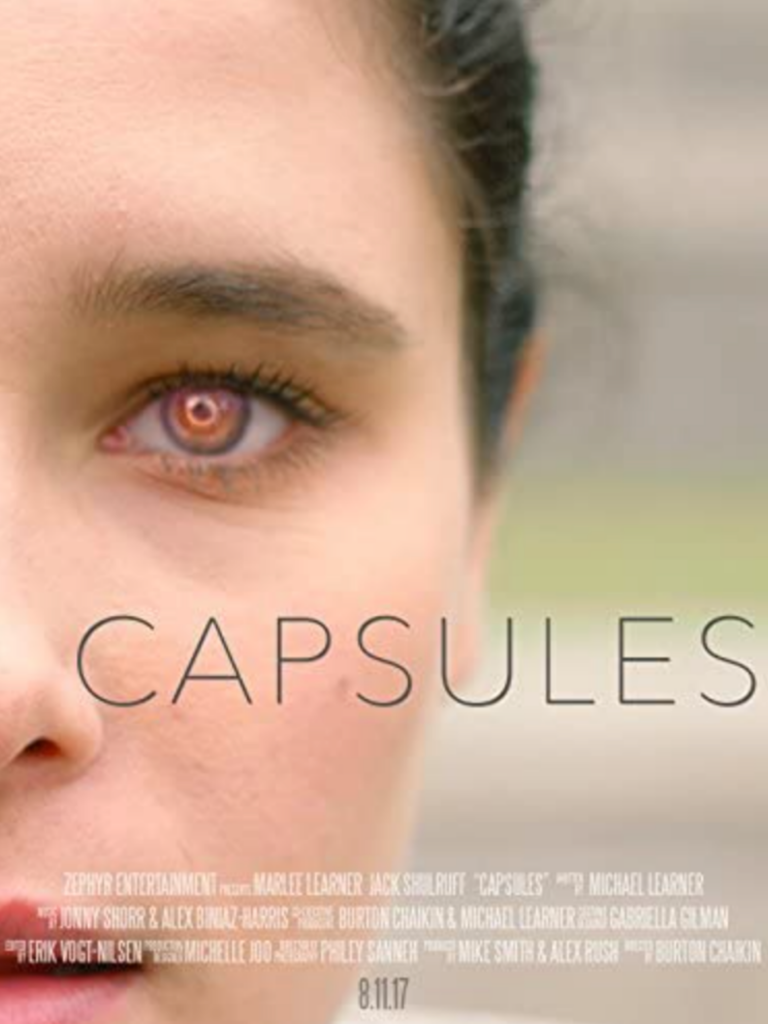 ...and the amazing comments, support, and sharing just keep coming. Thank you to each and every filmmaker and indie film supporter from all over the world that has come together to help Stage 32 give SXSW filmmakers the recognition and opportunities they deserve in the wake of the SXSW cancellation. Truly, we are humbled and bursting with pride to see the community rise to the occasion, and for that we thank you.
To all of you long time Stage 32 members, thank you. To those of you new on the site, welcome to our community and thank you for joining us - we have some amazing things in store for you.
Now, we still need your help getting the word out there. If you have media contacts or outside the box ideas to make sure every SXSW 2020 filmmaker knows about this opportunity, please email me at taylor@stage32.com!
Here's to you, you supportive and wonderful entertainment creatives and professionals from every corner of this earth. We are honored to facilitate your community here on Stage 32, and we are excited to keep educating, connecting, and inspiring you.
Of course, we'll be posting updates and more information right here on Stage 32, but also be sure to follow our Founder & CEO Richard "RB" Botto on Twitter & Instagram as well as Stage 32 Twitter & Instagram so you can see all the other great content being shared not only by the Stage 32 family, but others in the film community regarding this initiative.
Wishing you a beautiful and creative week!
Cheers,
Taylor C. Baker
Stage 32 - Director of Content & Branding
---
Let's hear your thoughts in the comments below!
Got an idea for a post? Or have you collaborated with Stage 32 members to create a project? We'd love to hear about it. Email Taylor at taylor@stage32.com and let's get your post published!

Please help support your fellow Stage 32ers by sharing this on social. Check out the social media buttons at the top to share on Instagram @stage32online , Twitter @stage32 , Facebook @stage32 , and LinkedIn @stage-32 .