It is an honor and a privilege to bring you the worldwide premiere of the 4th Annual Stage 32 Short Film Program! Below you will find six amazing short films to watch that were carefully curated by Stage 32's panel of leading industry executives. Our esteemed panel of judges is made up of top producers, managers, development executives, and Oscar-winning filmmakers.
These films are only available for viewing for 48 hours.
Our six winning filmmakers hail from all over the world, and we could not be more excited to share their undeniable talents with you. We were proud to screen these films in the 2019 Austin Film Festival, Oscar-qualifying Hollyshorts Film Festival, and the Raindance Film Festival in London. And, we're even more proud to showcase today's international premiere to all of the development executives, agents, managers and agents that work with us.
Since 2016, the Stage 32 Short Film Contest has served as an unparalleled incubator for finding talented filmmakers and helping them forge connections that make their careers blossom. Our past finalists have gone on to be signed by Paradigm, APA, Gersh, Verve, Echo Lake, Circle of Confusion and more!
Congratulations to all the 4th Annual Short Film Contest winners, we cannot wait to see where your talents take you.
Executives - please get in contact with Amanda Toney, Jason Mirch or Richard Botto for introductions.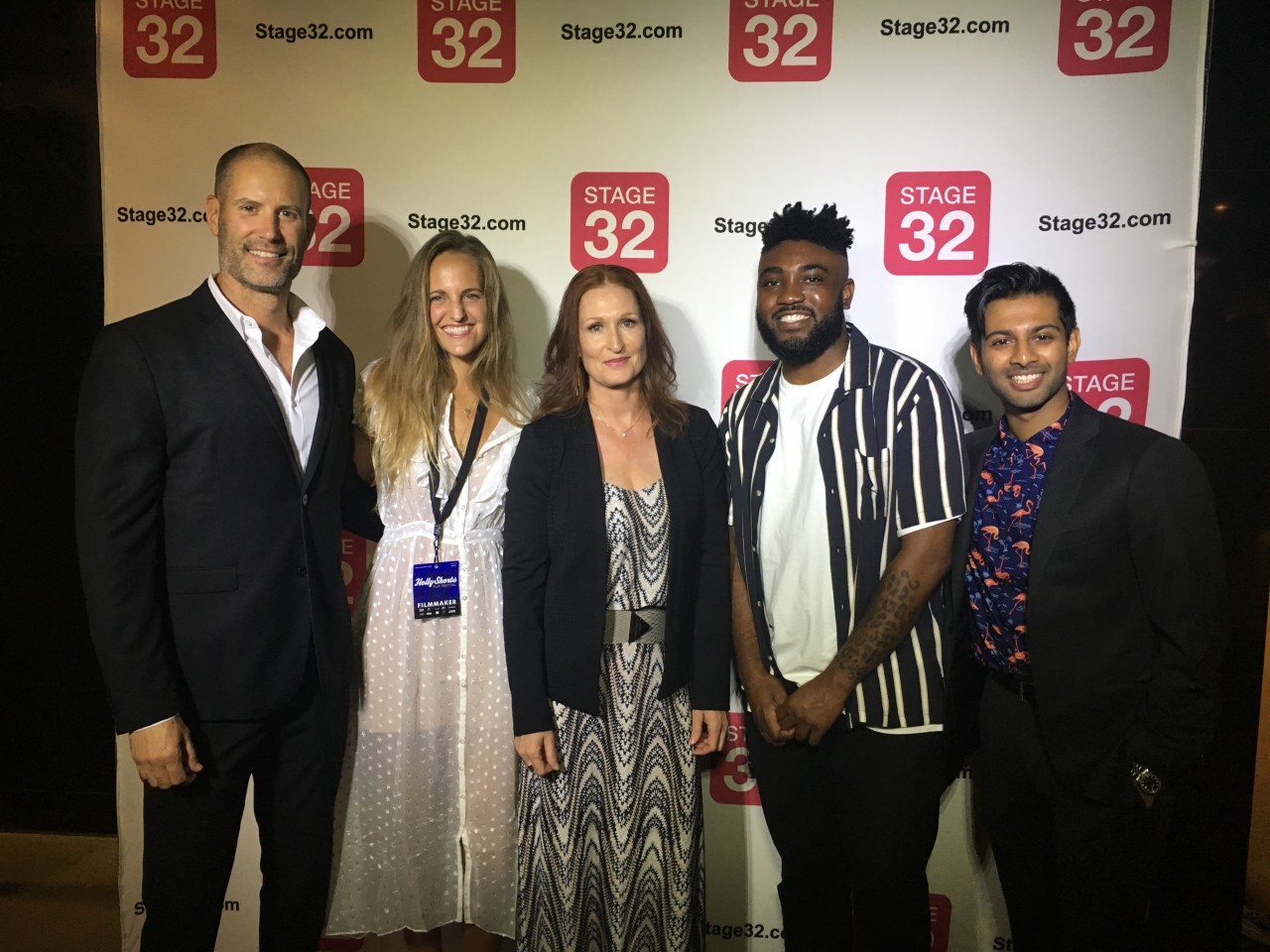 Carlos Grana, Avery Rouda, Jonathan Lewis, Sy Huq
---
The 4th Annual Stage 32 Short Film Program Winners
TELL HIM - GRAND PRIZE WINNER
Why can't Maxime visit his mother at the hospital? Why can't his father tell him?
Virginia Bach - Paris, France
Virginia Bach is a French screenwriter and director who lives in Paris. She has written and directed 3 multi-awarded short films and 2 music videos. TELL HIM, her 3rd short film won 26 awards worldwide. She is currently in the writing process of a short film in collaboration with an Australian screenwriter, a female-driven thriller with an LA-based screenwriter, and a young female coming of age story in France.
To View "Tell Him" Click Here!
---
SOJOURN: A VISUAL PROVERB
While on a self-enlightening journey home, a young black man struggles with confronting deep mental and emotional hurdles surrounding race.
Jonathan Lewis - Los Angeles, USA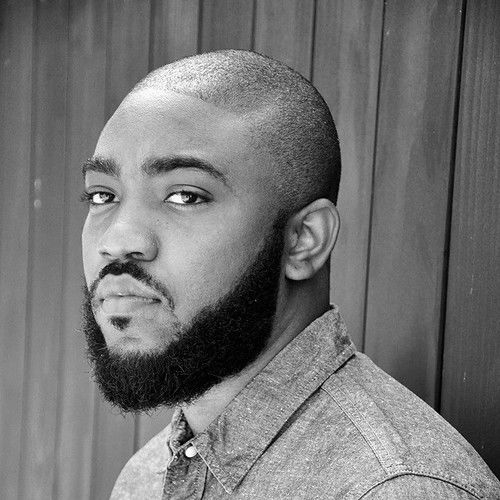 Jonathan Lewis is an award-winning (2019 AT&T Film Awards Underrepresented Winner) filmmaker who has been a professional director for the past eight years. His most recent film, "Sojourn," is an intimate exploration of black male identity. It has screened at Urbanworld Film Festival, Atlanta Film Festival, and at Austin Film Festival, Raindance Film Festival, and Holly Shorts as one of the Stage 32 winners. Most notably it screened at The National Museum of African American History & Culture, apart of the Smithsonian African American Film Festival.
At Jonathan's core, he is rooted in the stripped-down raw fundamentals of storytelling; always stimulating the mind of the viewer- challenging them to step beyond their boundaries into his visual escapade. Because of this personal mandate, he has developed a reputation for creating bold visuals, interlaced with thought-provoking story. Jonathan is currently developing his next project.
To View "Sojourn: A Visual Proverb" Click Here!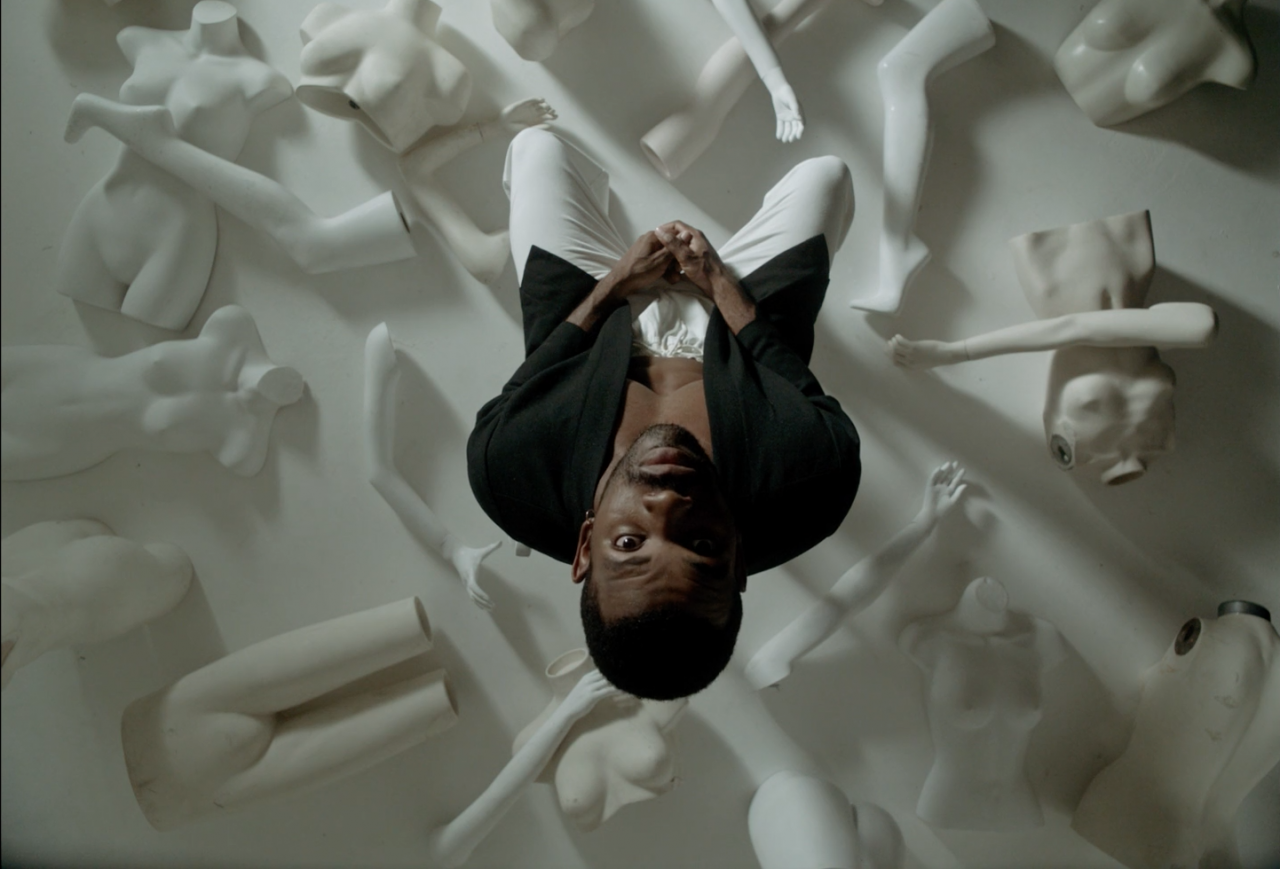 ---
DUKE
When a nonverbal autistic teen's family is falling apart, he must find his voice to keep them together. Based on a true story.
Thiago Dadalt - Los Angeles, CA - USA
Thiago Dadalt is an award-winning writer, producer, and director from Brazil. He started his film career writing and directing stage plays in his home country before launching his first short film "The Postman," in 2007 at the age of 22. He has won numerous awards with "Chocolate", Oscar's qualified in 2018, a short film about the early onset of Alzheimer's and the homeless community in L.A. His latest project DUKE (about severe autism) was officially selected at the "Emerging Filmmaker Showcase" American Pavilion in Cannes 2019, Cleveland, Stage 32 contest (showing at HollyShorts, Raindance and Austin Film fest 2019) and many others.
Thiago just finished a feature documentary film about Nancy Paulikas, diagnosed with early-onset Alzheimers and wandered off while visiting LACMA museum in October 2016. The film will have his premiere at Cinequest 2020 on March 8, and AmDocs in Palm Springs March 27-31.
Password: Duke2020
---
THE MAN WITH A PILLOW FOR A FACE
A broken heart who sabotages his relationships finds the courage to break the cycle.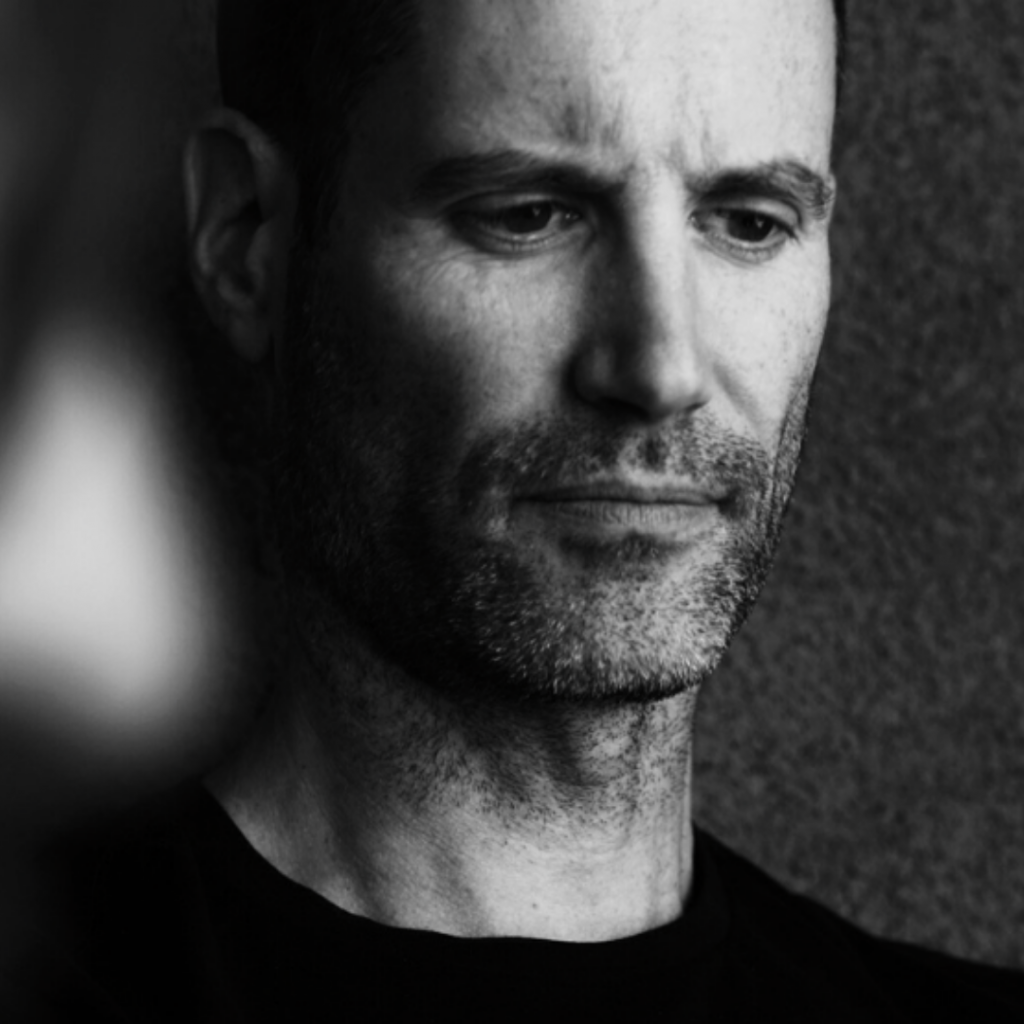 Carlos is an American film director of Peruvian descent, born in New York, raised in the UK and Spain, living in Los Angeles. His career began writing and directing music videos, then commercial work, then short films. In 2020 he will direct his first feature, called BLANCA, a dramatic thriller based on historical events: Hunted by soldiers after a military coup in 1955, Señora Pepa, the tyrannical wife of a corrupt president, has just hours to drive her pregnant maid, Blanca, to the hospital down a mountain road in the Peruvian Andes.
To View "The Man with a Pillow for a Face" Click Here!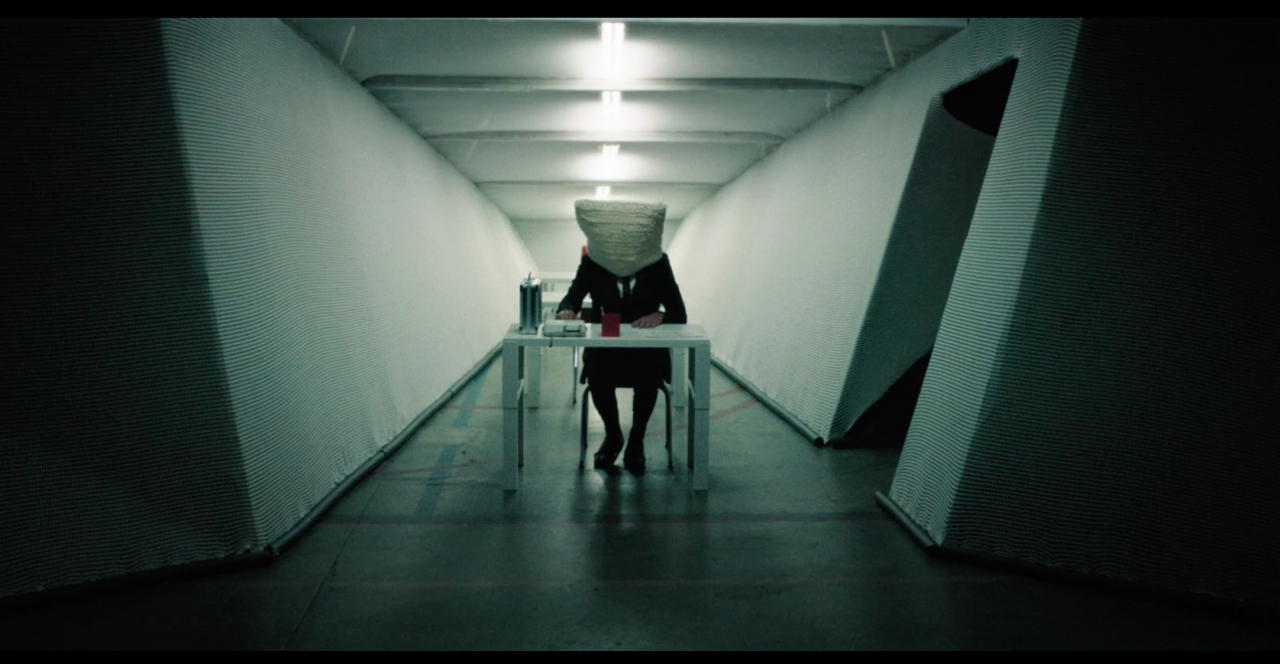 ---
DREAM CATCHER
This animated short film takes viewers into the magical world of a dreamcatcher, reminding children to always follow their dreams.
Avery Rouda - Los Angeles, CA - USA
Avery Rouda is a writer & director from Laguna Beach whose work in the entertainment industry impacts social and spiritual change. Some of her credits include Showrunner's Assistant on The Celebrity Apprentice, Director's Assistant on Bad Robot's The Cloverfield Paradox, and Story Editor on the acclaimed Syrian refugee documentary by Living on One, Salam Neighbor. Most recently, Avery wrote, produced, & directed the award-winning animated short film, Dream Catcher. Avery has been hired by various production companies including KCIR Productions and Scoutabout Entertainment to develop scripts for film & TV. She is the daughter of Congressman Harley Rouda and Bestselling Author Kaira Sturdivant Rouda.
To View "Dream Catcher" Click Here!
Password: followyourdreams
---
THINGS THAT FALL
A college student haunted by the auditory hallucinations of schizophrenia finds a connection with a deaf classmate in a library and makes a lot of noise to get her attention.
Sy Huq - Los Angeles, CA - USA
Sy Huq is a Bangladeshi-American writer and director. After the Bangladeshi War of 1971, Sy's parent's left Bangladesh for Norway, where Sy was born in the trading town of Trondheim. Following his parents from one engineering job to the other, Sy moved around and lived in various cities across the world, including Barcelona, New Brunswick, Ottawa, Tokyo, Yamagata, West Palm Beach, and Dallas. In the States, he finished a Bachelor's in English and Masters in Business Administration in Dallas, TX, where he worked in human-capital-management consulting. Afterward, he traveled the world on his own and lived in South-East Asia and Japan before moving to Los Angeles, where he graduated from UCLA's Producer Program. Moving around all his life, he was exposed to many cultures, experiences, languages, and people. Through it all, there was one thing that stayed constant: his love for storytelling.
Growing up, his favorite films were by Akira Kurosawa, Ridley Scott, and Hayao Miyazaki. Having friends and family who experience hearing voices, "Things That Fall" was a story he wanted to create to allow viewers to experience the world of auditory hallucinations in a new light. The project involved pioneering technology in sound design, with an algorithm to convert binaural audio into the 360 soundscapes of a theatre's 5.1 surround sound set up, which landed a win at the 2019 AT&T Film Awards in the New Forms of Storytelling category. He revels in stories that speak to the inner and often hidden strength in people, and nothing makes him happier than making others smile with them. After premiering at HollyShorts Film Festival and an extensive international festival tour, "Things That Fall" made the long list as an official submission of the 92nd Academy Awards for Best Live Action Short Film. While currently developing an animation, his next short film, and two IP-driven assignments, he is developing a feature adaption for "Things That Fall" this year.
To View "Things That Fall" Click Here!
---
Calling all filmmakers! We are now accepting submissions to our 5th Annual Short Film Contest! Submit your short film now for a chance to screen at the 2020 Austin Film Festival, Hollyshorts Film Festival, and the Raindance Film Festival. Plus, the winning films will be exclusively screened for Stage 32's roster of 500+ top industry executives including managers, film financiers, producers, development execs, and agents!
---
BONUS SCREENING: WINNER OF THE ST. PETERSBURG / CLEARWATER FILM COMMISSION WRITER/DIRECTOR GRANT
Stage 32 partnered with the St. Petersburg / Clearwater Film Commission to give one lucky writer/director a grant to film her first short film. With the help of Sundance Director JT Mollner, Tanya shot her script, Dolphin Girl in Florida.
DOLPHIN GIRL
A quiet boy moves to sunny Florida and feels like a fish out of the water until a mysterious young girl helps him fit in.
Tanya Carleton Lovrics - Niagra Falls, Canada
Tanya Carleton Lovrics is a multi-award winning screenwriter based in Niagara Falls, Canada. In June of 2018, she directed her first short film Dolphin Girl after winning a Stage 32 Screenwriting Contest sponsored by the St. Petersburg/Clearwater Film Commission. Presently, she is in development with her next short film "T A L K".
To View "Dolphin Girl" Click Here!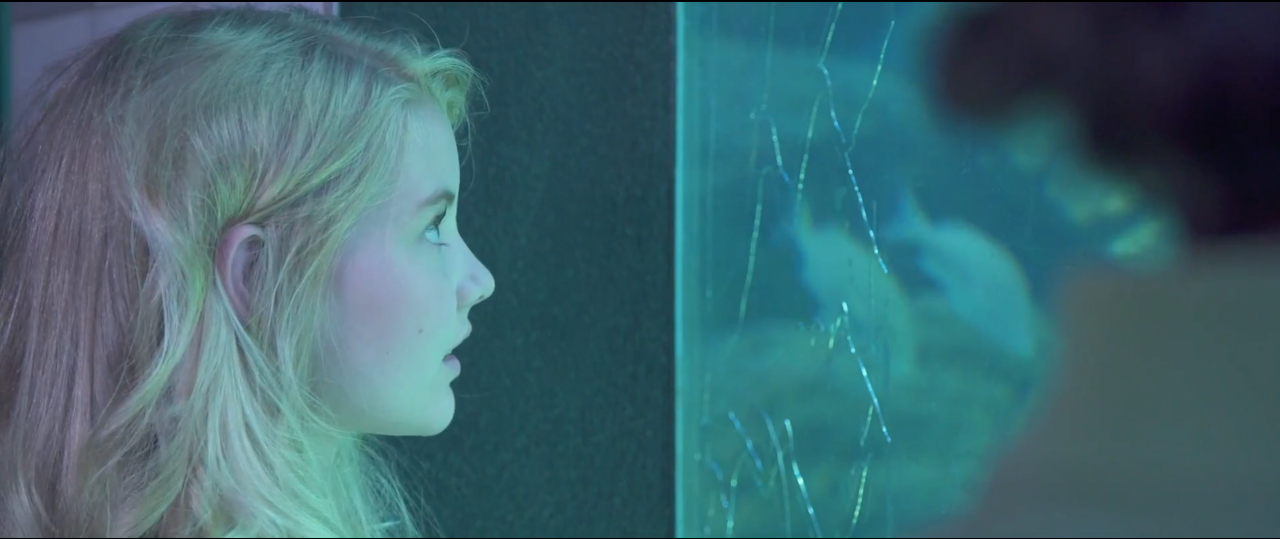 ---
Let's hear your thoughts in the comments below!
Got an idea for a post? Or have you collaborated with Stage 32 members to create a project? We'd love to hear about it. Email Taylor at taylor@stage32.com and let's get your post published!

Please help support your fellow Stage 32ers by sharing this on social. Check out the social media buttons at the top to share on Instagram @stage32online , Twitter @stage32 , Facebook @stage32 , and LinkedIn @stage-32 .