Hello, Creative Army,
First and foremost, I hope this letter finds you and yours healthy and safe. Our hearts go out to everyone affected by COVID – 19. We're sending our love to all.
Whether you are quarantined by mandate or personal choice, I think you will agree, the prospect of spending what is surely weeks and, perhaps, months in relative isolation is unchartered territory. For many, living the life of a creative presents its own social challenges. Many of us hone our craft in isolation and we may have friends and family who do not fully understand or respect our pursuits. And for those of us who work on the business side of things, our lives are filled with social overload – a never ending cycle of meetings, get-togethers, and phone calls.
Change is in the air for all of us. And that's why right now, community matters more than ever.
The power of Stage 32 is that it allows our members who harness it the ability to stay connected to like-minded creatives 24/7/365. Those who use the platform daily stay connected, inspired, supported, and motivated. Who doesn't want to feel all that and more right at this moment?
For those of you who use the platform every day, I ask that you continue to inspire others to do the same. For those of you who have only dipped a toe in the Stage 32 waters, I urge you to dive in head-first and get involved with the community. Make and comment on posts, share content, ask questions and simply be present and visible.
I also ask that you think about other film, television and digital creatives in your circle and invite them to join us on Stage 32 either privately or through your social channels. Let's make sure everyone feels a sense of community and togetherness.
On our end, we're planning a series of free Stage 32 events designed to keep you creating, informed, connected, and, of course, entertained. You'll be hearing more on these initiatives soon.
As you've heard me say so many times through the years, this is a tribal industry. I've never met one successful creative – from actors, to screenwriters, to filmmakers, to cinematographers, to crew – who didn't have an incredible and deep tribe of other artists as friends and colleagues. I've also never met a successful manager, agent, development exec, sales agent, distributor, producer or financier that didn't have the same.
You're home, but you're not alone. There are 600,000 members of this community who are just like you. I encourage you to find and connect with them. And when we're on the other side of this horrible situation, you just may find you have a support system filled with friends and colleagues you never imagined possible.
Sending you love, creative inspiration, and positive energy.
RB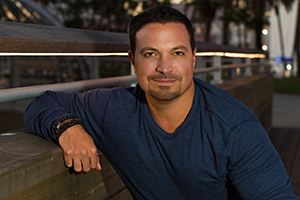 Richard Botto
CEO
Stage 32