Seth Nagel is a Manager/Producer at Infinity Management International. IMI reps established to up and coming filmmakers. Their clients have projects set up at places like MGM, The Weinstein Company and New Line Cinema.
Seth is a former Manager/Producer at Code Entertainment, having joined the company in June of 2012. Beginning in 2010, Seth co-produced the first two seasons of the Cinemax series Femme Fatales and set up Deep Blue Sea 2 at Warner Premiere.
In 2003, Seth co-produced 3-Way. Based on a classic pulp fiction novel, the film was acquired for worldwide distribution by Columbia/TriStar and stars Ali Larter, Dominic Purcell and Gina Gershon. Seth also co-produced the SciFi Channel premiere Crimson Force and worked on several other SciFi Channel and Lifetime premieres. Through his consulting work, Seth was instrumental in helping Hart Sharp Video aquire the smash hit Super Size Me.
Seth spent nearly three years at Columbia TriStar/Screen Gems. While there, he acquired numerous films for both the domestic and international markets, including the Academy Award Winner Nowhere in Africa, and festival favorites, such as Spun, Returner, and Read My Lips. He's worked on numerous productions including Motives, Wild Things 2, Pandora's Box, Bayou, and Soccer Dog: European Cup. While serving as the Director of Theatrical and Ancillary Acquisitions at USA Films, he worked on Trippin' and Cherry Falls.
Company and client credits include: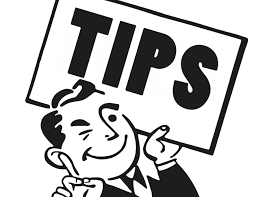 Tips for pitching to Seth:
Focus on the plot and story. Leave the marketing etc to the buyer.
Give a good sense of what the major plot points are for your project.
Delve into who the characters are and why they are people we want to invest into.
Tips on pitching to Seth Nagel
Guidelines
You may only pitch ONE project per reservation. Execs are looking for projects they can develop, NOT portfolios.

You should have a completed script available upon request for the project you pitch.

Do not reach out to the executives unless directed by Stage 32. They do NOT accept unsolicited material or appreciate being cold-called/emailed by strangers.

Missed reservations are not refundable and will not be rescheduled.
Live Pitches
Within 15 minutes of your scheduled pitch, the exec will reach out by Skype or Phone. Your pitch session will last approximately 8 minutes.
Written Pitches
Written Pitches will be no more than 2 pages submitted as a PDF or WORD document. Any written pitch uploaded past the deadline will not be shown to the executive and will result in a non-refundable forfeiture of your pitch.
Scorecards
Within 3-4 weeks of your pitch session, you will receive a Pitch Scorecard on which the exec you pitched will provide pitch feedback and note if they are PASSing, or would like to REQUEST your material.
If you are requested, you will be notified via email with further instructions. The execs will have 2-3 months to review your material and note if they are PASSing, or would like a MEETING. If a meeting is requested, we will introduce you via email.
---
Please understand that these are working executives, and their schedules are subject to change at a moment's notice. We always strive to give you at least 24 hours of notice if a session has been cancelled, and we will recommend another executive for you to pitch your material to.
---
Need help with your pitch?
Download the Stage 32 Pitching Guidebook
Questions or Concerns?
WriterHelp@Stage32.com