Erin Larsen Specializes in Drama, True-Story, Comedy, Romantic-Comedy, and Thriller Features under $12MM.

JUMANJI, executive produced by Robert W. Cort
Erin Larsen is the Creative Executive at Robert Cort Productions, the production outfit of veteran Hollywood producer Robert W. Cort. Robert has produced over 50 films including JUMANJI, BILL & TED'S EXCELLENT ADVENTURE, JERSEY GIRL, MR. HOLLAND'S OPUS, RUNAWAY BRIDE, THE OUT-OF-TOWNERS, 3 MEN AND A BABY, and more, grossing over $2.5 billion at the box office, and winning multiple Primetime Emmys.
Robert Cort Productions' is currently in post-production on the Ruth Bader Ginsburg feature ON THE BASIS OF SEX starring Felicity Jones as Ruth. They announced earlier this month that their feature THE SECRET, starring Katie Holmes and based on the best-selling self-help book by Rhonda Byrne will be heading into production early next year. They also have a project set up with National Lampoon, titled LAUREN PEMBERTON IS NO LONGER IN A RELATIONSHIP written by the showrunners of "This Is Us", Isaac Aptaker and Elizabeth Berger.
Robert Cort Productions is also in development on MARCEAU, a feature based on the famous French mime Marcel Marceau directed by David Petrarca ("Marco Polo", "The Man in the High Castle"), along with a live action hybrid based on the Mighty Mouse cartoon and a Three's Company movie for New Line Cinema.
Erin Larsen is the development coordinator at Robert Cort Productions. She started her entertainment career working at the Writer's Guild of America, and as a Creative Assistant to producer Edward Pressman (THE CROW, AMERICAN PSYCHO, WALL STREET). She then worked for New Wave Entertainment before transitioning to Robert Cort Productions. She helps run Robert Cort Productions day-to-day business, development, and production affairs.
Principal credits include: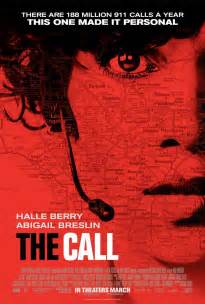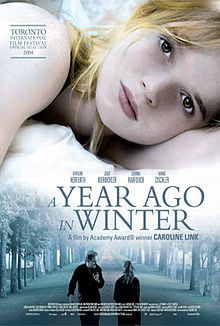 Tips on pitching to Erin Larsen
Make sure you include set pieces to compliment the tone. If you are pitching a horror feature, for example, make sure you include horror set pieces in your pitch so the tone is clear.
Don't worry about saying how great your script is. Let the story sell that itself.
Guidelines
You may only pitch ONE project per reservation. Execs are looking for projects they can develop, NOT portfolios.

You should have a completed script available upon request for the project you pitch.

Do not reach out to the executives unless directed by Stage 32. They do NOT accept unsolicited material or appreciate being cold-called/emailed by strangers.

Missed reservations are not refundable and will not be rescheduled.
Live Pitches
Within 15 minutes of your scheduled pitch, the exec will reach out by Skype or Phone. Your pitch session will last approximately 8 minutes.
Written Pitches
Written Pitches will be no more than 2 pages submitted as a PDF or WORD document. Any written pitch uploaded past the deadline will not be shown to the executive and will result in a non-refundable forfeiture of your pitch.
Scorecards
Within 3-4 weeks of your pitch session, you will receive a Pitch Scorecard on which the exec you pitched will provide pitch feedback and note if they are PASSing, or would like to REQUEST your material.
If you are requested, you will be notified via email with further instructions. The execs will have 2-3 months to review your material and note if they are PASSing, or would like a MEETING. If a meeting is requested, we will introduce you via email.
---
Please understand that these are working executives, and their schedules are subject to change at a moment's notice. We always strive to give you at least 24 hours of notice if a session has been cancelled, and we will recommend another executive for you to pitch your material to.
---
Need help with your pitch?
Download the Stage 32 Pitching Guidebook
Questions or Concerns?
WriterHelp@Stage32.com