Hannah Crowley is a creative executive at Schorr Pictures, a production company dedicated to the production of distinctive commercial feature films and television. In her role, Hannah discovers and acquires new creative material and intellectual property aligned with Schorr Pictures' vision.
The company's recent productions include the horror film Inner Demons, which premiered at the 2014 LA Film Festival, and The Pretty One, written and directed by Jenee LaMarque, and starring Zoe Kazan, Jake Johnson, and Ron Livingston.
Upcoming productions for Schorr Pictures include:
The Goodtime Gang by Max Landis, screenwriter of the hit film Chronicle, which will be directed by Seth Green.
Cold Warriors by Todd Berger, with Millennium Entertainment.
We Love You Guys, a comedy by Hank Nelken.
In addition, the company has a slate of 25 other projects that it has acquired through its development fund.
Projects by Schorr Pictures: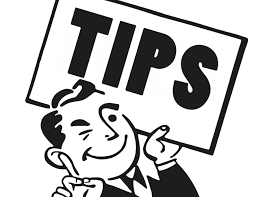 Tips for pitching to Hannah:
Have a clear and concise logline.
Explain why your characters are likable and relatable.
Streamline your pitch to talk about the most pertinent storylines and character arcs.
Tips on pitching to Hannah Crowley
Guidelines
You may only pitch ONE project per reservation. Execs are looking for projects they can develop, NOT portfolios.

You should have a completed script available upon request for the project you pitch.

Do not reach out to the executives unless directed by Stage 32. They do NOT accept unsolicited material or appreciate being cold-called/emailed by strangers.

Missed reservations are not refundable and will not be rescheduled.
Live Pitches
Within 15 minutes of your scheduled pitch, the exec will reach out by Skype or Phone. Your pitch session will last approximately 8 minutes.
Written Pitches
Written Pitches will be no more than 2 pages submitted as a PDF or WORD document. Any written pitch uploaded past the deadline will not be shown to the executive and will result in a non-refundable forfeiture of your pitch.
Scorecards
Within 3-4 weeks of your pitch session, you will receive a Pitch Scorecard on which the exec you pitched will provide pitch feedback and note if they are PASSing, or would like to REQUEST your material.
If you are requested, you will be notified via email with further instructions. The execs will have 2-3 months to review your material and note if they are PASSing, or would like a MEETING. If a meeting is requested, we will introduce you via email.
---
Please understand that these are working executives, and their schedules are subject to change at a moment's notice. We always strive to give you at least 24 hours of notice if a session has been cancelled, and we will recommend another executive for you to pitch your material to.
---
Need help with your pitch?
Download the Stage 32 Pitching Guidebook
Questions or Concerns?
WriterHelp@Stage32.com