Your profile is your most important page on the site. Similar to LinkedIn (after all, we've been called "LinkedIn for creatives"), it is important that you have a fully completed profile before you start networking! You can access your profile from your top menu bar.
Fact: We polled members who have hired Stage 32 members for their projects and 91% of them said a completed profile was the most important reason they did. Think of it this way – would you show up to an interview without your business cards, reel or headshots?
First and foremost - Headshot
This is your first impression to the Stage 32 community. Make sure you upload your photo and a cover photo so we can instantly get a sense of your personality!

Here's a rundown of the profile page menu bar and how best to complete your profile:
Post & Updates
Here is where you keep track of all the discussions you are
personally involved in, all in one easy place for you to find!
About
Similar to IMDB, here is where you make yourself shine. You can fill out your bio, location, Resume/CV, Education, Credits, Awards and links. Remember, be thorough!You only get one shot at a first impression!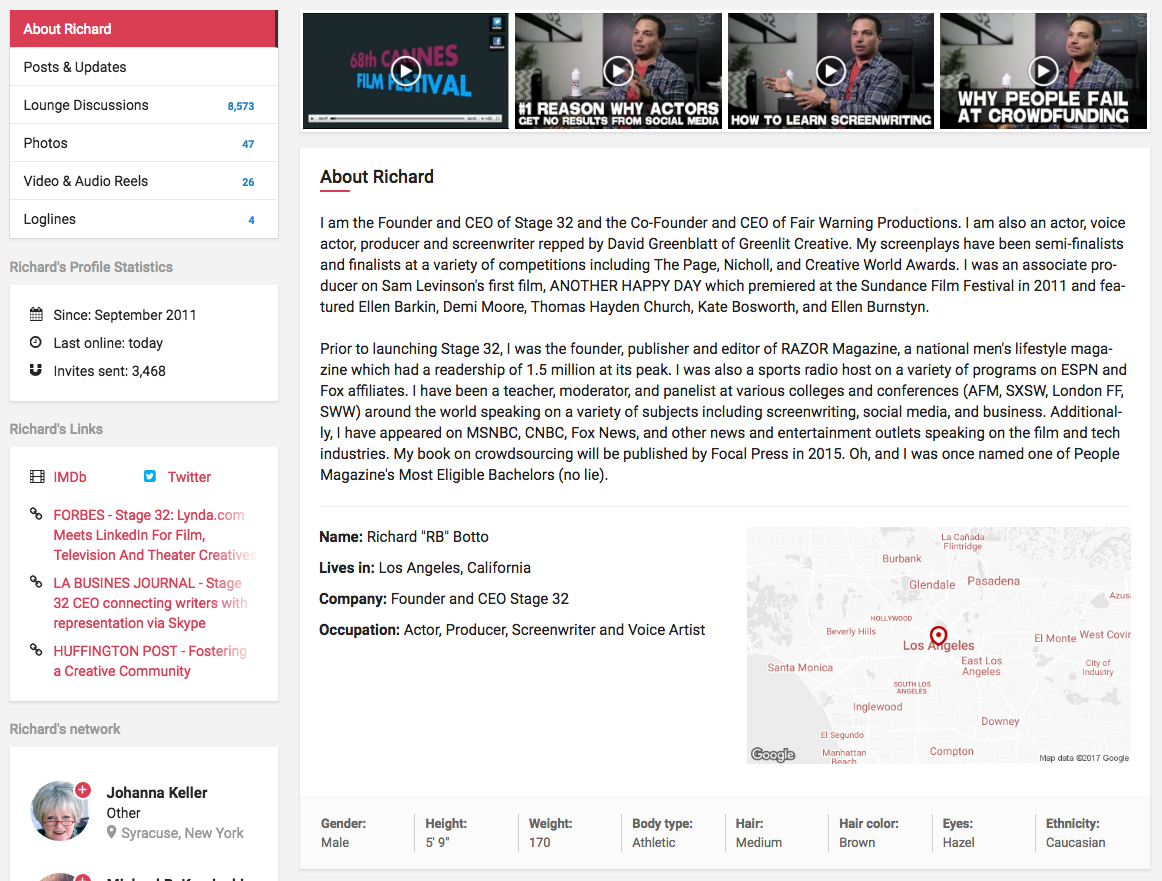 Network
Similar to friends on Facebook, or connections on LinkedIn, this shows the Stage 32 members that you have accepted into your network. You can search by name, location or occupation to narrow your view.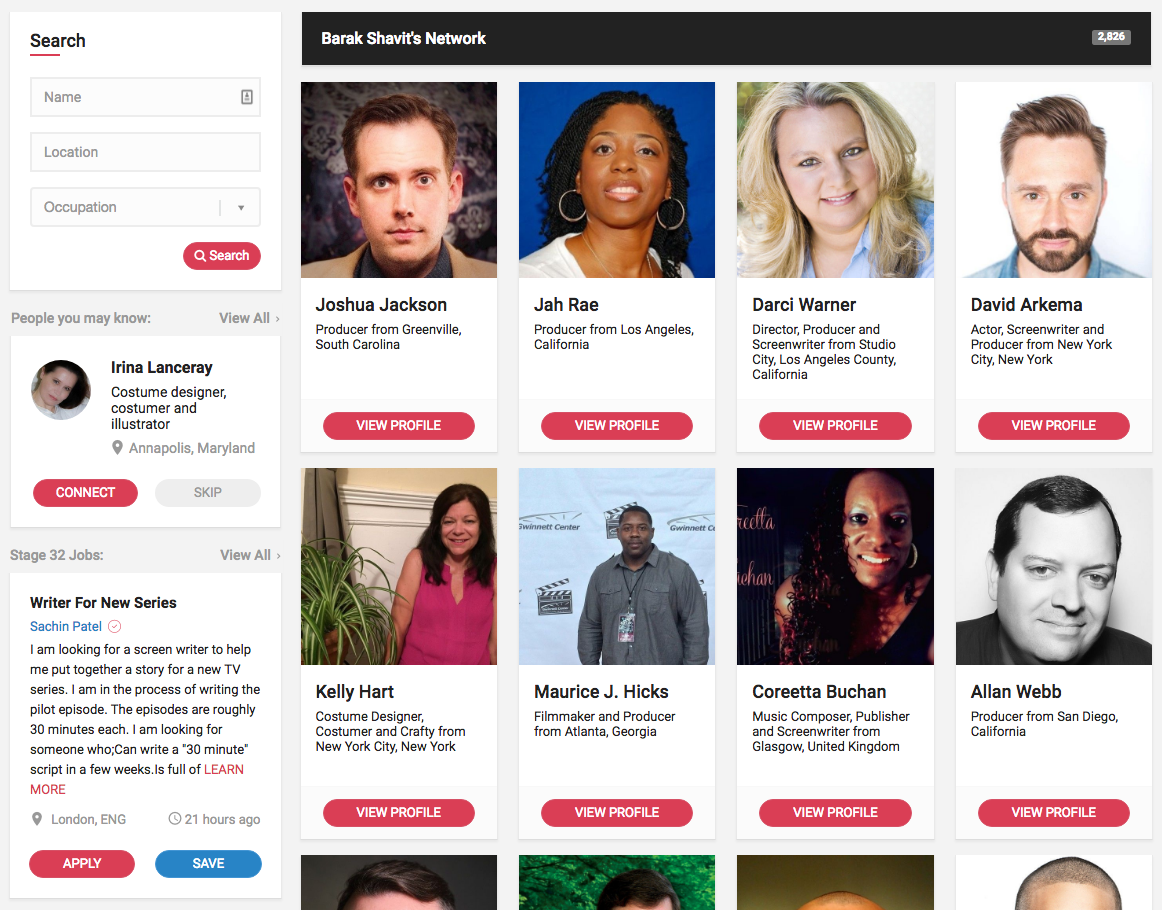 Lounge Discussions
Here you can easily keep track of all the lounge discussions you are involved in all in one place at-a-glance!
Photos
This is where you upload headshots, on-set photos, photos of your work, inspirational photos, photos of equipment you use and more!
Fact: When polled, 91% of Stage 32 members who have hired cast or crew for a project have disqualified a candidate if they do not have headshots, stills (or other photos of their work) or a reel (or other pertinent media) posted to their profile.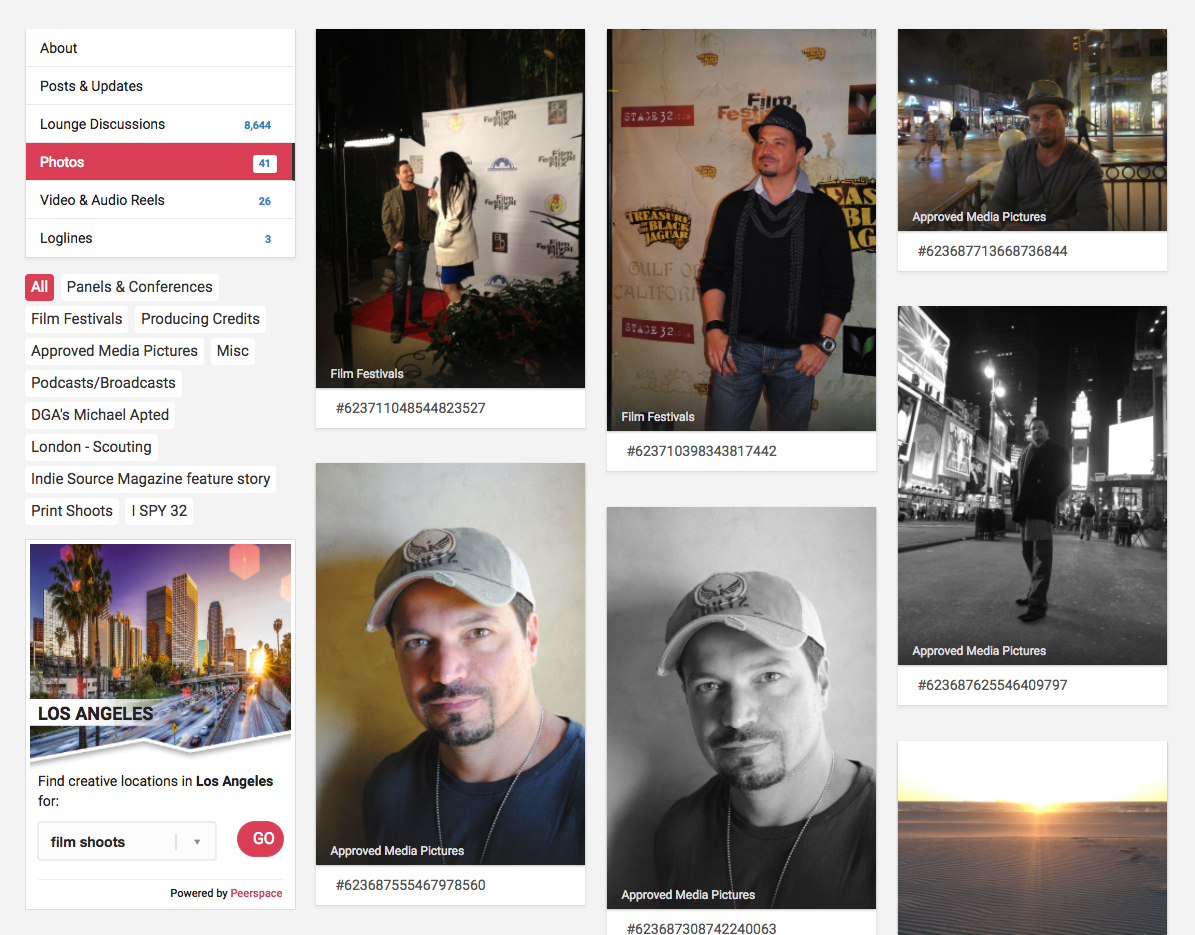 Video/Audio
You're here to network and make meaningful connections, so make sure you round out your profile by uploading your media – your reel, your short, your feature, your voice reel, your composer files, or whatever is pertinent to your craft!Regardless of whether you have a personal website or have your media posted elsewhere, be sure to upload it to your profile as well!
Fact: When polled, if people have to click out of Stage 32 in order to see samples of your work they are 83% more likely to click away from your profile on Stage 32.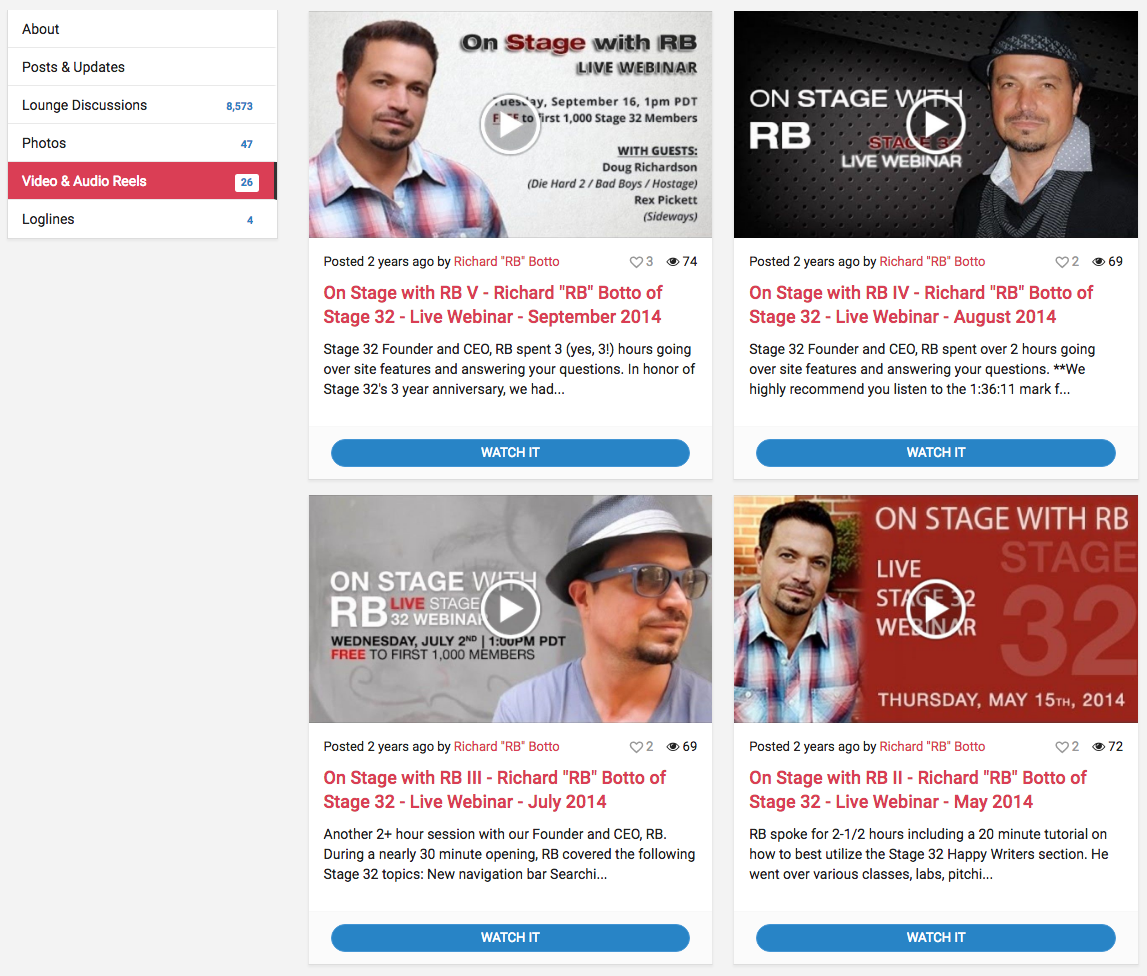 Loglines
Have a great script? Upload your screenplay title, loglines and full screenplays in this part of your profile.
Job Postings
Are you casting or crewing a film? Here is where you can keep track of all the submissions you receive for your job postings.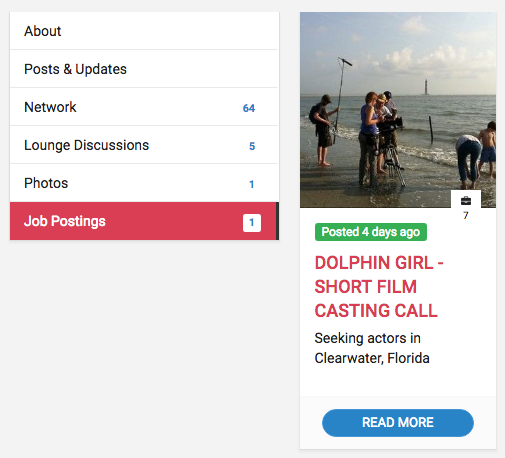 ---
Another way you can access your profile:
Under SETTINGS, click EDIT PROFILE.