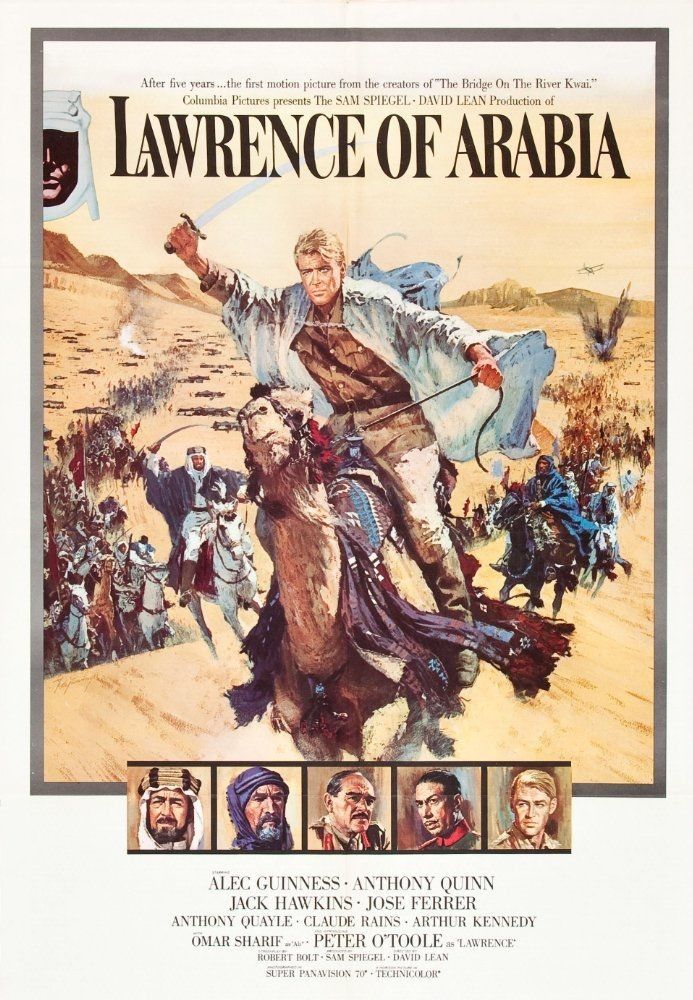 Recently I read the screenplay Lawrence of Arabia over three evenings and watched the film on the fourth. The script is 267 pages. I first saw the film about ten years ago, and to be honest, felt lost. This time I researched the history surrounding it, and also being older, had a much fuller comprehension of the film and screenplay which allowed me to appreciate it much more. Steven Spielberg had a sort of similar experience which he expressed in an interview that the first time he saw the film he couldn't handle the enormity of it and wasn't able to fully appreciate it until many years later. He's named the film as one of his four go to films anytime he makes one of his own.
The script is filled with camera and actor direction. It also uses scene headings very sparsely. In William Goldman's screenplay Butch Cassidy and the Sundance Kid, he seems to adapt this technique by not using any scene headings. I also noticed the influence a part of this script may have had on Pulp Fiction. Marsellus is like a king within the parameters of his own world, like Lawrence. When the two characters are taken outside of their world they're raped, creating a stark contrast which humbles them and acts as a big moment in the overall story arc. Lastly, William Monahan when accepting the academy award for best adapted screenplay for The Departed said Lawrence of Arabia is the reason he got into screenwriting.
So it's clear Lawrence of Arabia has had a huge influence on screenwriters and filmmakers that have come after it. So my question is, what other screenplays do you think have had a great influence on screenwriters and filmmakers?