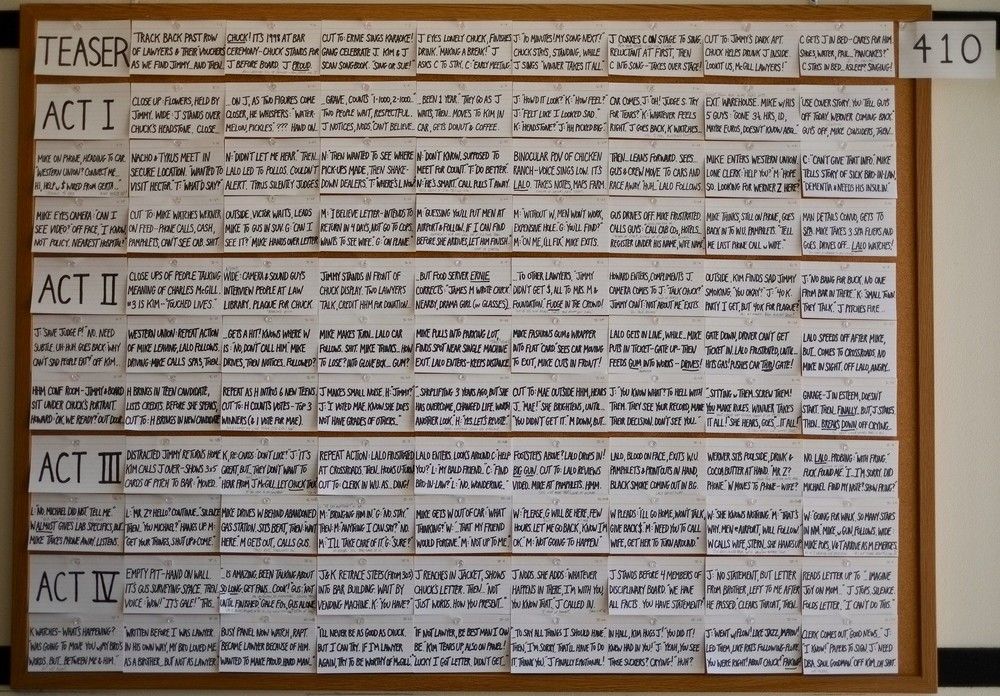 I saw this in twitter land and thought that fellow Stage 32 people may find it interesting/useful.
If you don't want to ruin the Better Call Saul season 4 finale for yourself, don't open this image and squint at it!
Does anyone else do similar? My home is too small for an outlining wall :-( I was using an excel spread sheet but, a writer friend introduced me to Trello this week and I'm hooked on it!