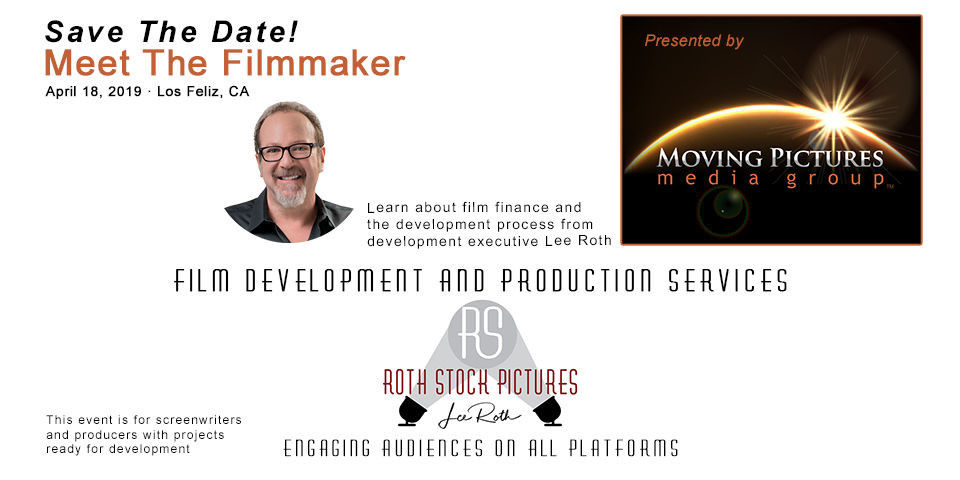 LOS ANGELES: SCREENWRITERS & PRODUCERS - FREE EVENT
Only a few spaces remain!
Do you have a feature film or television show ready for development?
Moving Pictures Media Group and Roth Stock Pictures, LLC Present the second installment of Lee Roth's Meet The Filmmaker events!
April 18, 2019 from 7...
Expand post